Reciprocal Residency School's Programme
20 Jun 22—30 Jun 22
CCA is delighted to announce that our school children have returned to our gallery to take part in the DeMo Reciprocal Residency School's Programme workshop.
Artist educator Sarah McNabb designed a fun activity for the children to do in response the work of exhibiting artists Mark Buckeridge, based in Northern Ireland and Ona Jucūitė, based in Lithuania. Both artists took part in our reciprocal residency programme, a partnership between CCA, Lithuanian Culture Institute and Kaunas Artists' House. The two solo exhibitions feature new work by the artists following their participation in the residency programme.
While on the residency at CCA, Ona met with women who had previously worked in the city's shirt factories. She learned of the history, heard stories, joined a sewing afternoon, saw the city's factory buildings and looked at artefacts from the industry. One of these was a quilt made from scrap pieces of striped pyjama fabric left over from the factories' making process. The exhibition includes a video work made by Ona. The camera moves across the surface of the quilt as if it's passing over a landscape. Sarah designed an activity in response to the textile elements present in both artists work.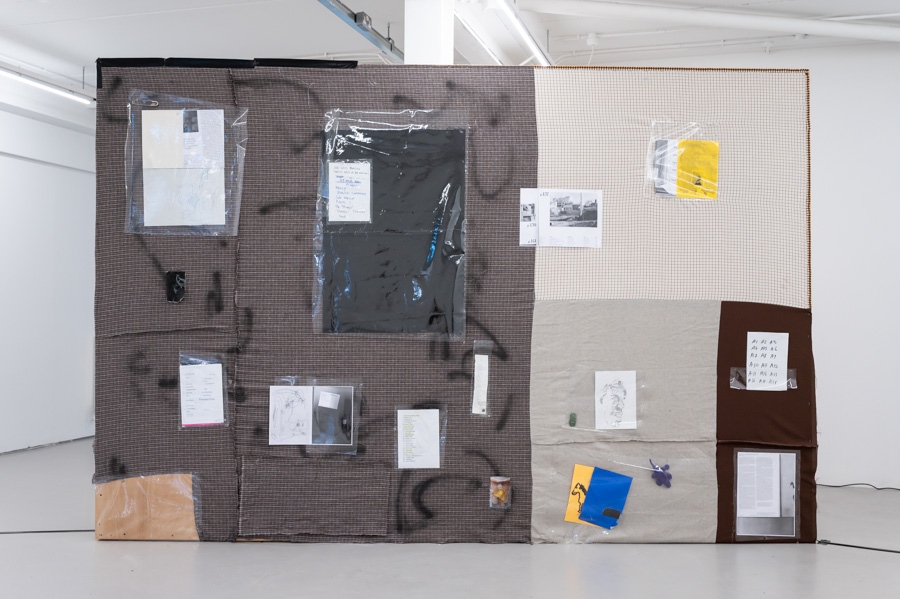 The children made bunting from old shirts. They cut out triangles, learning to use pinking shears, then decorated their triangle with fabric markers, with a design of their own choice. Sarah then stitched each class' triangles together to make a string of bunting for the children to take back to school and decorate their classrooms.

Thank you to Oakgrove P.S., Scoil Eoadain Mhoir P.S. and St. Oliver Plunketts P.S. for getting involved.