National Drawing Day 2023
20 May 23
For National Drawing Day this year on Saturday 20 May 2023, CCA invites artist Husk Bennett to devise a drawing activity. In SO MANY Husk creates a new drawing as a prompt. You are invited to respond to this drawing through your own means of iteration. You can watch Husk's prompt video below.

Husk has created an A3 sheet to work on. You can call into CCA from Friday 5 May 2023 to collect your own worksheet and markers to complete the activity at home. If you are not local to CCA Husk says feel free to work from the prompt, using your own materials or download the worksheet here. Tag your drawings with @CCADLD and #NationalDrawingDay. You can find out more about Husk's practice in the short introduction below.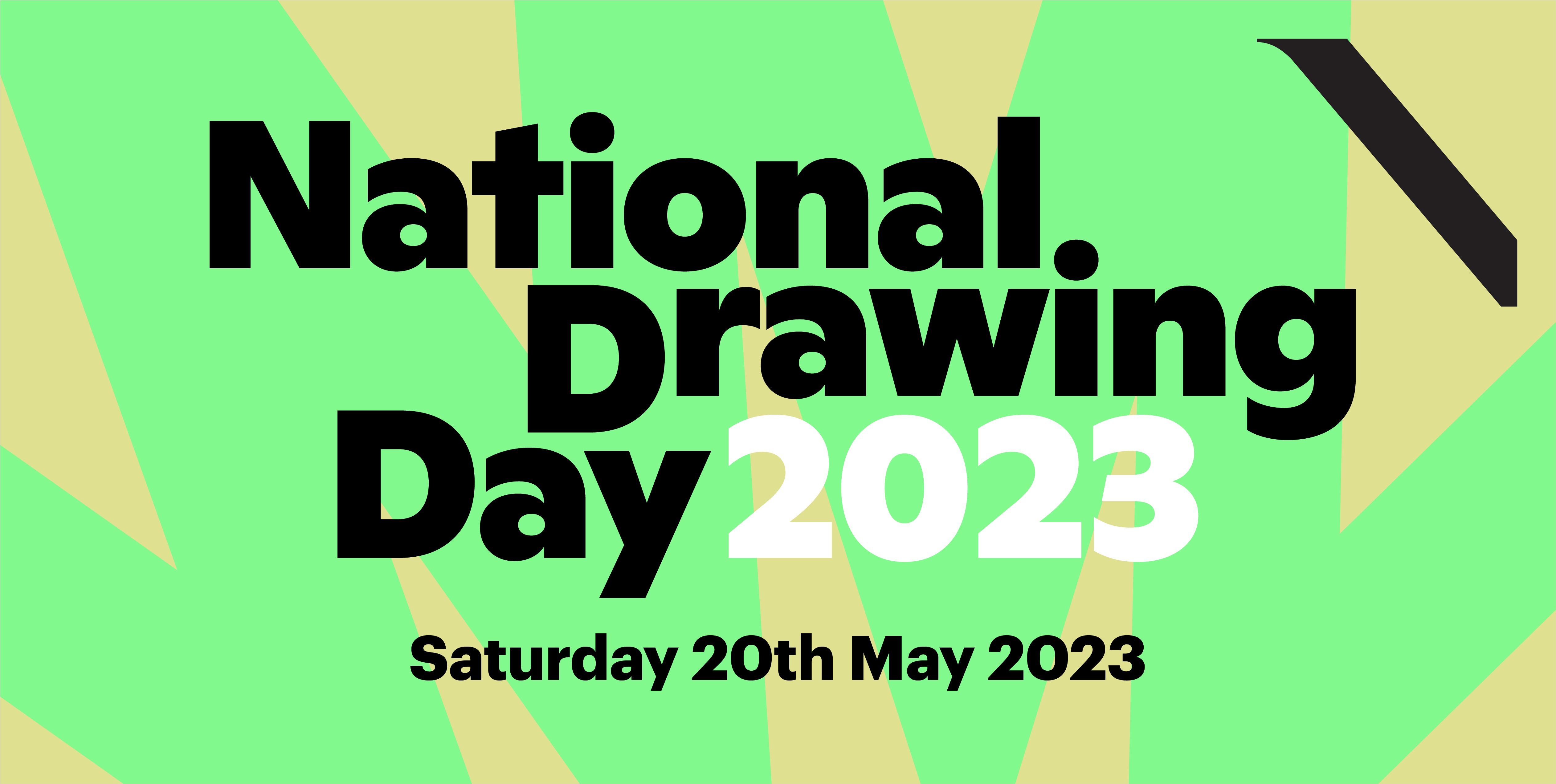 Husk Bennett is a multidisciplinary artist based in Belfast. Whose work spans drawing, painting, installation, video, sonic art, public art, performance and digital work.
Husk is concerned with visceral lived experiences, imagined realities, pop culture, absurdity and politics. Drawing is a way to examine and re-instate / re-examine these ideas, a way to collate and combine experiential elements of the human experience whilst simultaneously sharing and broadcasting these messages.


What is National Drawing Day?
An annual celebration of drawing and creativity, this National Gallery of Ireland initiative is supported by the Department of Tourism, Culture, Arts, Gaeltacht, Sport and Media and is co-hosted by dozens of partner venues around the island of Ireland. This is the 20th annual National Drawing Day.

When is it?
Saturday 20 May 2023

Who is National Drawing Day for?
National Drawing Day is for everyone! People of all ages and all abilities are encouraged to pick up their pencils on Saturday 20 May and get creative! Inspire your audiences to get involved in whatever way works best for you and your organisation - there are no rules! Some ideas: schedule events or workshops; invite local artists to participate; highlight drawings from your collection; create specific drawing challenges for your online followers.

Website
We have a National Drawing Day hub on the National Gallery of Ireland's website here where we have lots of drawing activities and resources, and a list of participating venues.

Social Media
When posting about your participation in National Drawing Day, please use the #NationalDrawingDay hashtag so that we can see all the activity from the day in one place.
This year we invite you into the Gallery to take part in free drawing events, or visit one of our partner organisations around the island of Ireland. Follow the hashtag #NationalDrawingDay on Twitter, Facebook and Instagram for all the updates!
National Drawing Day is supported by the Department of Tourism, Culture, Arts, Gaeltacht, Sport and Media.